Since we just recently celebrated the 4th of July and were all patriotic and stuff, I was thinking about what it means to be an American. Amongst other things, I thought about how us Americans just love some good ole fashioned consumerism. We like to buy. That got me thinking about my poor college life, and how I don't get to enjoy that as much. Don't get me wrong, I am glad to have financial struggles now. Why? because I have become much thriftier and more wise with my finances. I think that these years are a learning process that will later allow me spend wisely even when I have money to spend. I do look forward to the day when I can afford to splurge a little on a pair of shoes, but until then i'll be window shopping.
I am completely in love with these shoes. I first saw them on Keiko Lynn and immediately fell in love. Then a couple weeks later I went vintage shopping in Austin. One of the shops had them on sale for $40. I almost bought them, but I thought that I could find them online for cheaper. I forgot about them until today when I saw
THIS
post on Keiko Lynn. I have been searching for an hour and I can't find anything even less than double what they were in Austin. I am kicking myself for not getting them. So if you know of anywhere that has these for cheap. I will love you forever.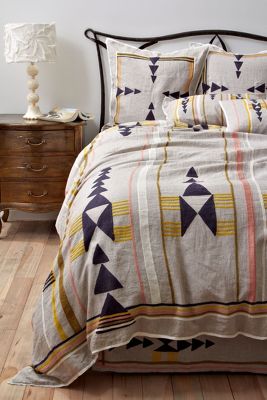 I have been on the hunt for new bedding for my new apartment and smaller bed size (sleeping on a full has ruined me. I'm going to have a hard time switching back to a twin). I don't why it is so hard to find beautiful bedding on a college student budget. I need to sleep with this set from Anthropologie. But I can tell you now... it's not going to happen.
I dream about this dress too often.
Since I'll be living so close to school (and everything else) next semester, I hope to ride my bike everywhere to save money, and exercise. This is basically my dream bike.
This watch is so beautiful.
I just noticed that everything that I shared today (exceptfor the bedding) is blue. Apparently that's my favorite color today. What's on your wish list?
Carli